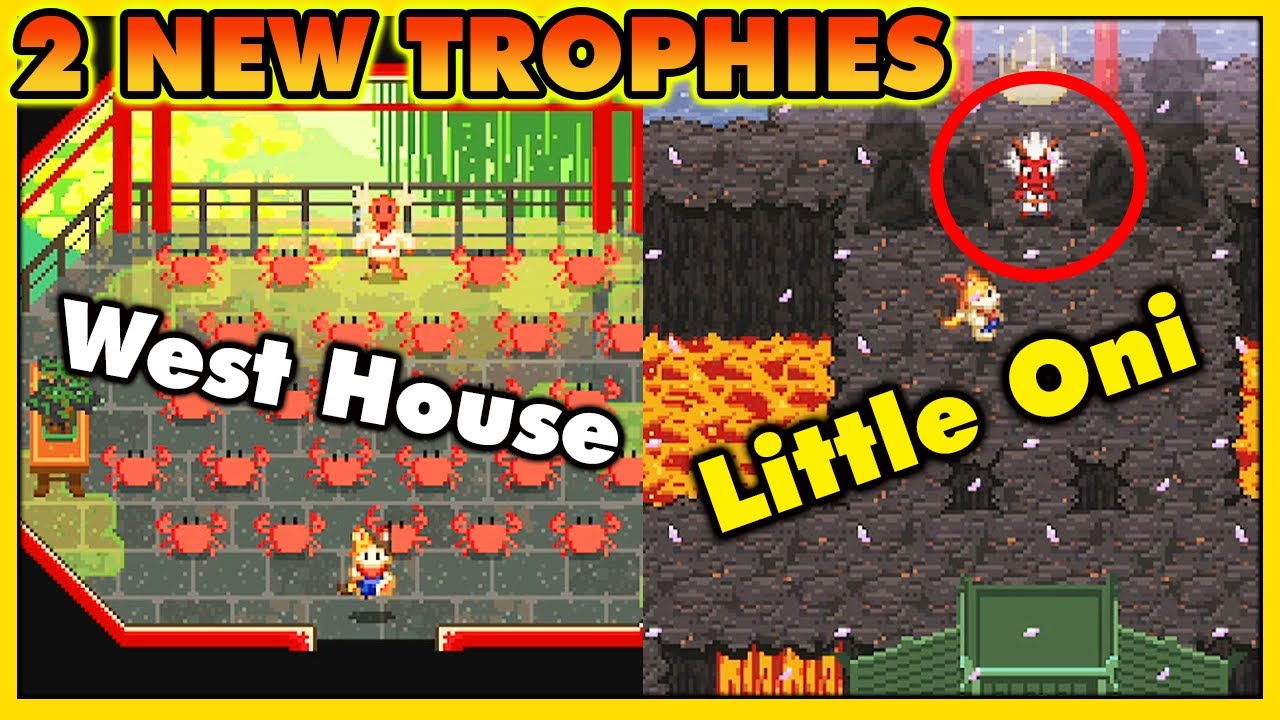 Google Doodle Champion Island LITTLE ONI MOTIVATION BOOK & WEST HOUSE CRAB BUYER guide
PicasYo
Views: 74028
Like: 561
There are 2 new side quest ( trophies ) available in the new update !
WEST SIDE EMPTY HOUSE TROPHY / SIDE QUEST
Go to the dancing game part of the map and go inside a red house ( one that's without the ghost ), inside there will be a new deer NPC. Talk to him and reveal that he has trouble selling the house because Kappa spread the rumor that the house is haunted. Proceed to help the deer out by going to the secret beach and talk to a NEW CRAB NPC. The new crab npc turns out to be the richest crab in the entire island and you have to convince him to buy the empty house.
LITTLE ONI AND THE BOOK OF MOTIVATION
A little oni on the oni island is having trouble joining the rugby league because of its small physical size. Luckily you will convince him that size doesn't matter as you are small as well but you managed to beat every sports champion. To convince the little oni you need a motivational book. The book can be found in the library of skate board city. Talk to the librarian at the counter it will reveal that the book has been sold out ! The last book was sold to a bird who now resides in the climbing dojo. Upon reaching the dojo's second room, there's a lonely bird standing in the right corner of the room. Talk to the bird to encourage it more, as a reward the bird will give you the book of motivation as a gift. Now with the book in hand you can return to the little oni and complete the quest. Behind little oni is that hardest rugby match.
After collected every achievement, all the team leader along with the two stone lions will wait for you at the island entrance. They thank you for bringing balance and helping out the island 's folk. Now with everything completed you offered a chance to leave or stay in the island. Further reveals that whoever left the island will forgets about the time they spend on the island. maybe this is why the former champion choose to reside in oni island and enjoys the warm lava breeze ?
Champion Island Secrets :
Cat Nap Enabler Trophy Guide :
Secret Beach's Secret Character :
Sunken Red Bridge Trophy Guide :
Doodle Champion Island Playlist :
Thanks for watching !
#googledoodlechampionisland #championisland #update