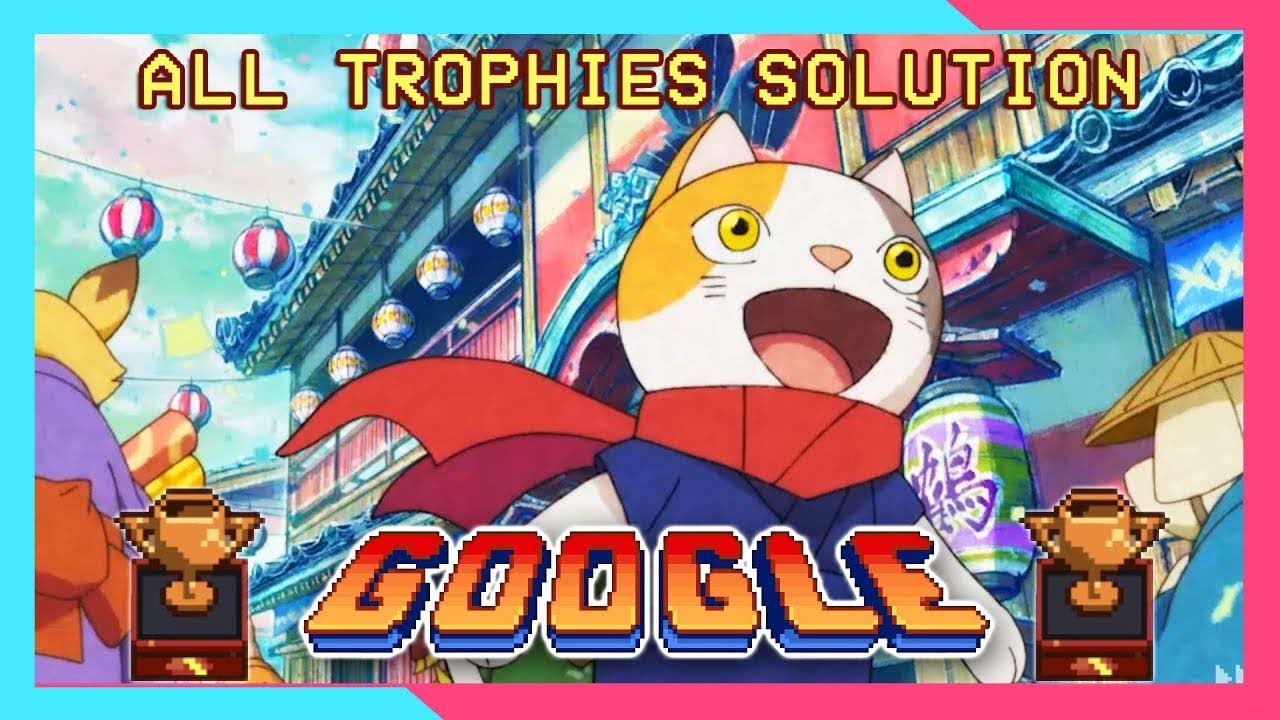 Google Doodle Champion Island | All Trophy Solutions | Detailed Timestamps Full Guide
Infinit Enigma
Views: 5329
Like: 56
Tokyo Olympics 2020, Google Doodle Champion Island Game is here,
In this, walkthrough I have completed all missions with trophies and have won all hidden games.
Very Detailed Timestamps have been added to let you know if you are stuck somewhere. Save Time and Enjoy!
Just Press Ctrl+F to find clues for mission location.
All clues are available in detailed timestamps!
Hope you enjoy it!
Like if the video helped!
TIMESTAMPS:
0:00 Intro/Tutorial
1:52 Rugby Area Game
3:05 Rugby Area Quests
4:53 Table Tennis Game
6:34 Table Tennis Flame Game
9:03 Table Tennis Area Quest
12:15 Marathon Area Game
13:35 Marathon Area Running Quest
14:19 Marathon Area Girl Searching Locations
16:40 Trophy Room
17:29 Climbing/Mountain Area Quest
18:48 Peach Quest
20:55 Super Mountain Girl Quest
23:03 Archer Area Quest
24:36 5 Arrow Finding Quest
26:42 Lucky Arrow Location
28:21 Swimming Area Dancing Game
30:31 Swimming Area Sunken Red Bridge Location
31:13 Ghost Quest Son Location
33:12 Skateboarding Area Quest
35:08 All 7 Games End Scene
37:57 Book Finding Quest
38:02 Train Ticket Quest Raining In Table Tennis
40:56 Hidden Tennis Hard Game
44:45 Locksmith Location Archer Quest
45:10 Hot Lava Location Archer Quest
45:25 Flaming Hot Arrow Location
46:16 Hot Spring Location Opening
46:34 Fresh Water For Cement Skateboard Area Quest
46:50 Hidden Mountain Area Quest(Hard)
48:40 Cement Quest Complete(Unlock Area)
49:28 Bakery Location Rugby Oni Quest
52:14 Missing Puplil All Requirements
52:36 Hidden Sister 1 Location(Sunken Bridge)
53:06 Marathon shoe Location(Missing Pupil)
53:11 Marathon Area Hidden Location Open(Food From Bakery)
53:26 Last Wood Stick Location
53:34 Hidden Marathon Quest(Hardest)
57:10 Missing Pupil Water Location
58:28 Hidden Sister 2 Location(Sunken Bridge)
59:14 Hidden Sister 3 Location(Sunken Bridge)
1:00:08 Standing Bridge Location Unlock
1:00:26 Hidden Location Dancing Quest
1:02:43 Chosen One Location
1:03:23 Final Trophy Quest
1:04:22 Trophy Master First Search Clue
1:04:35 Trophy Master Final Location
1:05:51 All Quest/Trophy Complete
1:06:29 Team Red Joining
1:06:47 Team Red Headquater Location
1:08:26 Final Turtle/Ending
▬▬▬▬▬▬▬▬▬▬▬▬▬▬▬▬▬▬▬▬▬
► Please Subscribe if you enjoyed it.
► Like & Share if you liked it.
► Thank you for watching and Supporting The Channel.
▬▬▬▬▬▬▬▬▬▬▬▬▬▬▬▬▬▬▬▬▬▬▬▬▬
Social Media:
Instagram:
Twitter:
Facebook:
#GoogleDoodle #Alltrophy #Completegam