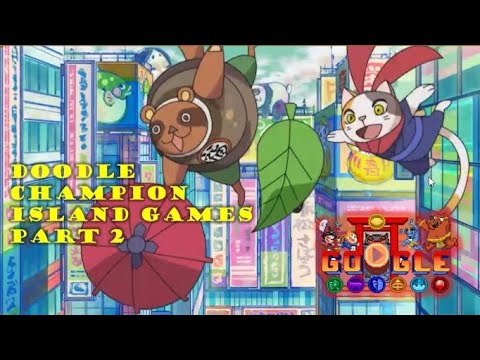 Doodle Champion Island Games Pt. 2 | Skateboarding + Secret Password to Special Park | Walkthrough
F2P Gamer
Views: 1299
Like: 15
Doodle Champion Island Games, a video game – based tribute to the 2020 Tokyo Olympics, brings us this RPG adventure challenging Olympic champion opponents in 7 mini sporting games. This is part 2 of the walkthrough series, competing against the legendary champion, Tanuki in Skateboarding, in completing and finishing the fun game.
I NEED YOUR HELP:
Hey, everyone! Google added 2 NEW Final Quests / Trophy to fill the Trophy Room and finish the game. Plus cinematic credits when Lucky the Cat leaves the island.
Check it here:
Video Chapters:
00:00 Just Traversing
03:10 Winning the Skateboard Competition
05:44 EXCLUSIVE Skatepark!
06:52 Secret Password to Exclusive Special Park
08:17 Entering the Exclusive Special Park
Watch the whole series here:
Play the game here:
OR
Watch part 3 of the series:
Beat the 7 Olympic Champions of the different events to acquire seven scrolls and be the Legendary Champion. Complete also the side quests to fill the trophy room.
Thanks for watching! Please consider subscribing for more gaming content highlight such as this. Don't forget to leave a like only if you like the video :). Keep playing and praying!
simple gaming set – up you can use
Computer –
–
or
Console –
–
or
Cellphone –
–
or
Tab –
–
and
Headphones –
–
#googlegames #google #doodle #doodlegames #doodlechampion
#doodlechampiongames #googlechampionislandgames #howto #marathonbeach #skateboarding #sidequest #complete #walkthrough
#browsergame #tanookicity #tanuki