Google Doodle Champion Island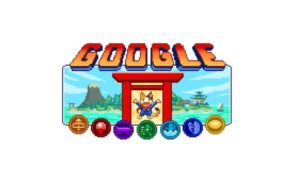 Cute characters, engaging gameplay mechanics, fantastic 16-bit graphics. Decent browser games are not rare these days. But Google Doodle Champion Island stands out from the crowd thanks to its high quality in everything. Inspired by the Tokyo Olympics, the multinational company presents a cool online adventure to play.
Who is the Main Guy?
The main character is a cat named Lucky. The athlete reaches the island by a small boat. Only to compete with the best sportsmen from all over the world. Filled with fantasy creatures, the game challenges you with a set of physical tasks. And offers several side quests to take part in.
The title is interactive. It means you can approach characters you want and start a conversation. As well as make choices in dialogues, read road signs, and other stuff.
Google Doodle Champion Island: Wow-Visuals
The search engine giant showed its best with this game. When you launch it for the first time, you think it'll be an impressive cartoon. Cut-scenes are gorgeous and implemented in a distinctive Japanese comics style. A delicate touch feels in everything: a color layout, music, forms, shapes, etc.
Have a look yourself: https://www.youtube.com/watch?v=bdvidv6RXJY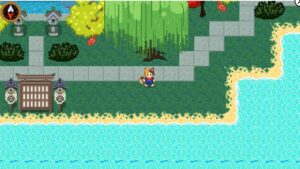 As for the gaming process itself, here you enjoy old-school 16-bit graphics with blocky elements. It looks, feels, and runs great. And proves that classics are still very influential and loved by gamers.
Walkthrough with Minimum Spoilers
Initially, you'll meet 4 mascots on the island. They represent different teams and have their own color – blue, red, yellow, green. Join one judging by their values. For example, one team worships knowledge, another cunning, etc. Or choose simply because you like a particular color.
After you've made the decision, you'll get a quest to go through. For instance, find and defeat a Legendary Champion. The scores you get contribute to the team and bring it closer to the victory.
This is a list of all challenges that are waiting to test your abilities:
Table Tennis
Skateboarding
Rugby
Marathon
Climbing
Artistic swimming
Archery
Ready to Try?
No doubt, Google Doodle Champion Island will become another Google's legendary browser adventure. It's smooth, interesting, and hooking. Besides, it's free of charge and runs in any modern browser. No need to download anything – isn't it convenient? Get primed for becoming a champion of the digital universe. And having some fun.
---
Try these emulator games: